Keeprite Refrigeration
For better than 75 years KeepRite Refrigeration has been a leader in the North American commercial HVAC industry.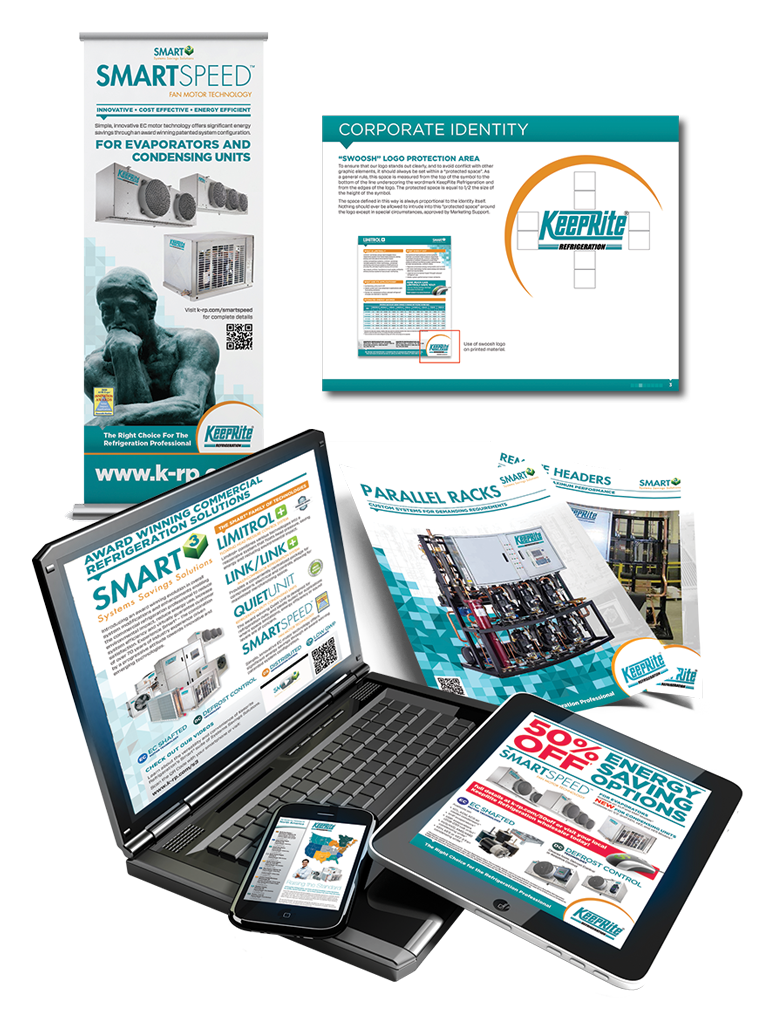 KeepRite Refrigeration's success and continued growth is built upon a distinct combination of experience and innovation. So when it came to choosing an agency to represent not only their diverse and complex product line but also their philosophy in the marketplace, they chose to align with Wide Eyed Communications.
For over a decade Wide Eyed has enjoyed this tremendously rewarding relationship with not only the parent company, but also the sister companies of Trenton Refrigeration Products and Bally Commercial Refrigeration Products.
While the core technology behind HVAC hasn't changed a great deal in 100 years, the industry has seen tremendous change over the past decade. We've helped position KeepRite as an innovator in efficiency and technology.
Services
Branding
Marketing Strategy
Product Catalogues
Product Sellsheets
Display Advertising
Trade Show Displays
Merchandising
Photography
Video Production
Wide Eyed helps our clients improve their communications and grow their businesses. Contact us at 905-627-2374 or email Mark Draak and let's get started.