Ropeshop.ca
In 2013, we developed the brand, website, and pay-per-click campaign for Ropeshop.ca. Our work resulted in an outstanding 168% year over year growth in sales.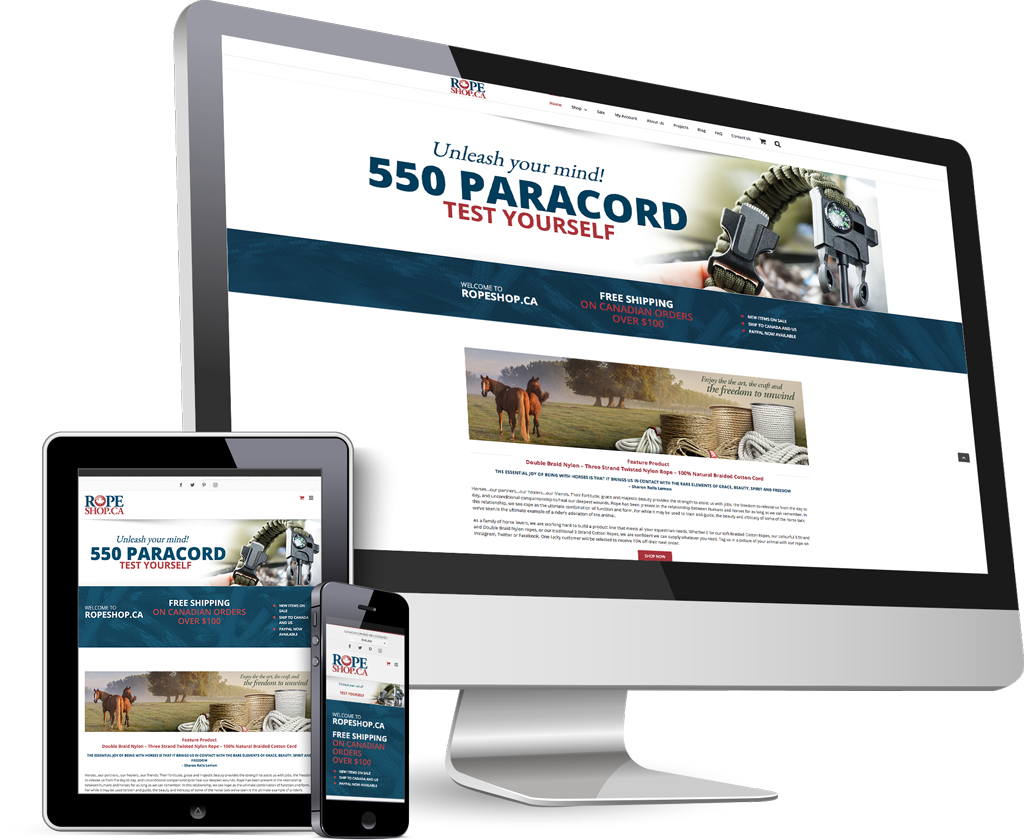 We launched the initial version of Ropeshop with Wordpress and a subscription based e-commerce platform. With increasing sales to Quebec and other French speaking parts of Canada, we soon migrated their e-commerce store to WooCommerce combined with WPML. This allowed them to offer a fully bilingual shopping experience, while allowing us to easily improve the capabilities of the site as their needs grew.
Services
Branding
Ecommerce Development
Packaging
Pay-per-Click Ad Campaign
Photography
Social Media
Strategy
We treat our clients as ongoing partnerships, and are constantly looking for new opportunities for growth. Reviewing Ropeshop's analytics, we discovered a demand for all natural Manila rope, and recommended that they add it to their site. Within 2 months Manila became their second best selling product.
Wide Eyed helps our clients improve their communications and grow their businesses. Contact us at 905-627-2374 or email Mark Draak and let's get started.